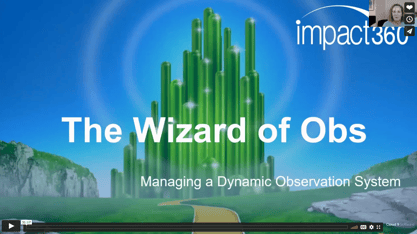 Learn how to manage a dynamic observation system with 25-year orthodontic industry veteran, Lynne Nickels. You need to be ready to access every opportunity to grow your practice and continue to be successful, and having an observation program is an essential part of that growth. Take a trip down the yellow brick road with Lynne to learn how you too could be the wizard of your obs program. To view this educational webinar, register below!
Sponsored by Cloud 9 Software
About Cloud 9 Software
Cloud 9 Software delivers revolutionary web-based software that helps orthodontic practices run more efficiently and effectively. Forget about remote desktop or expensive servers. Cloud 9 runs in a web browser from a PC, Mac or tablet for reliable access anytime. With over 1,700 installations, our scalable web-based architecture is the ideal solution for single or multi-location practices.